Updated 26th December 2022
Each workshop is between 60-90 minutes. Click on the presenter's name to view presenter's biography. Workshops' schedule will be published together with the competitions' schedule. Please take note that the Festival will now be held only on Saturday, 11th February 2023 over 2 event spaces on two different floors.
WORKSHOPS, TALKS & PRESENTERS:
DALCROZE WORKSHOP 1 : UNDERSTANDING YOUR STUDENTS' NEEDS – Making music lesson fun (Paid session or music teachers)
DALCROZE WORKSHOP 2 : THE MUSICAL YOU – Discover music through games (Free session for parents & students)
OPEN SING SESSION 1 (Paid session for teachers)
OPEN SING SESSIN 2 (Free session for all at the festival)
Come and discover the joy of singing in this fun, interactive session where we explore our voice as a musical instrument! Experience creative music-making through singing and discover how we are able to our voices as a natural tool for teaching expression, communication, musicianship and social integration.
---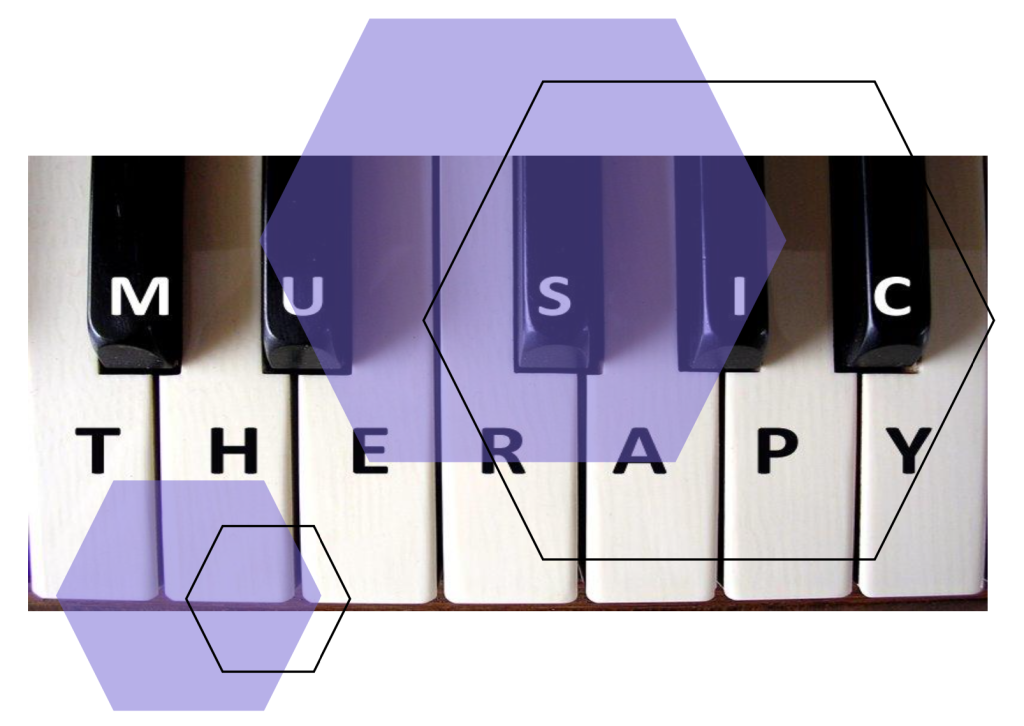 MUSIC THERAPY 1: Mindfulness & Reminisce
MUSIC THERAPY 2: Exploration
(Both sessions are interactive sessions for all students, parents and teachers)
WORKSHOP OUTLINE:
Understanding Music Therapy and Music Education
Video session
Benefits of Music Therapy and Music Education
Approaches in Music Therapy
Combination of Music Therapy and Music Education
Methods and Technics
Group sessions
Music and Mindfulness – Meditation using Music & Art
Music and Reminiscence – Seniors and Dementia Care
Music and Exploration – Children and Adult with or withoutspecial needs
How combination of music therapy and music education aidschildren, adolescences, adults, and elderly with or without disorders or special difficulties.
CORRELATION BETWEEN MUSIC THERAPY AND MUSIC EDUCATION
HOW AND WHY TO COMBINE MUSIC THERAPY AND MUSIC EDUCATION?
This workshop will provide the participants with an understanding of Music therapy, Music education and enumerate the benefits of combining both including training information. It summarizes and characterizes some applicable forms of musical activities and suggests some applicable music educational and therapeutic methods theoretically as well as practical hands-on sessions.
WHAT IS MUSIC THERAPY?
As a brief introduction, Music Therapy is a process in which individuals or groups use music interventions within a therapeutic relationship to achieve their personal, non-musical goals.
''Music expresses that which cannot be said and on which it is impossible to be silent''

– Victor Hugo
"Music can heal the wounds that medicine cannot touch."

– Debasish Mrihda
"Music is the only thing we can engage with that activates every part of our brain."

– Dr. Annie Heiderscheit, Music therapist
---
RECIPE FOR CHOOSING EXAM PIECES (Paid session for teachers)
With most Examination Boards, there are now options to take a digital or a face-to-face physical exam. There isn't a one-size-fits-all solution, just as there is no such thing as a 'best piece' to choose for a student's exam. In this talk Bang Hean discusses some strategies and issues to consider before choosing a suitable exam format as well as programme in order to showcase a student's strengths. The new 2023-2024 ABRSM Grade 8 syllabus will be used as examples to illustrate these points.
---
Cooking with Music: how to prepare the banquet (Free Live Zoom session for teachers)
This workshop uses the metaphor of cooking to explore creative approaches to teaching and learning. The ingredients for music-making are just as important as the ingredients for your favourite dish. Choosing and preparing the right ingredients takes experience, skill and good judgement. That is of course just the start. Mixing, stirring, blending, tasting and serving are all part of the culinary and musical experience. Music is so much more than dots on a page. The unique aesthetic experience of music and music-making, is underpinned by a way of thinking, listening, understanding and creating. Mark will demonstrate how to prepare and teach a sumptuous selection of musical ingredients using examples from his Encore Music Education publications. He will also integrate pieces from the ABRSM syllabus. This musical banquet of sampling, tasting, and savouring, will reinvigorate teachers' approaches to every aspect of teaching and learning.
---
Eeny, meeny miny, moe! ~ A music education talk for parents. (Free session)
Nowadays there are a myriad of possibilities when it comes to music education. With the many choices available, how should a parent make an informed decision to pick the best fit for the child? In this talk, Carolyn would discuss some of the main issues to consider in order to set your child on a fulfilling musical pathway.
Is the choice of teacher important even at a beginner level? Or does it only matter in more advanced levels?
Can YouTube be my child's teacher?
Does increasing the frequency of lessons help a student learn more quickly?
Is having multiple teachers an effective way for progress?
Should my child aim to complete all the exams in the shortest time possible?
Are masterclasses / competitions useful to my child's progress?
What is the expected ROI (return of investment) for the cost of my child's music education?
Eeny, meeny miny, moe,
Teachers lined up in a row,
Who is value for my dough,
Those who perform can really show,
Or those who teach but play so-so
Pieces, scales and arpeggio, 
Yearly exams for you to go,
Is that the way for you to grow,
How are you supposed to know?
Day and night, endless repetition,
Working hard for competition,
Hoping for gold but just a mention,
How does one attain recognition?
Come find out if you want to know,
Eeny, meeny miny moe!
---
LET'S JAM! HANDS ON WORKSHOP ON SIMPLE IMPROVISATIONS & RHYTHMS (For students, parents & teachers)
Do you find improvisation intimidating? Do you enjoy listening to jazz and improvised music but not sure how to go about it? Come join this hands on workshop that breaks down the secrets behind improvisation, using some musical tools that you have already learned.
---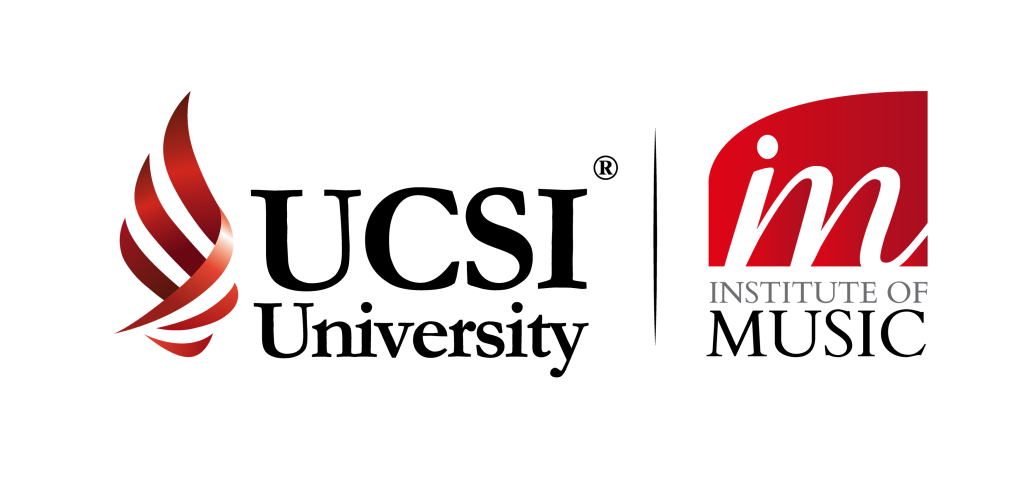 MUSIC EDUCATION & CAREER TALK BY UCSI UNIVERSITY (Free session for students and parents)
This session will introduce you to various music careers in the industry, ranging from performance, teaching, and management, just to name a few. The talk will also present the programs offered by the Institute of Music from Diploma to PhD. The highlight would be the achievements of its students and staff, further solidifying its rank as the Top 19 in Performing Arts in the world.
---
DISCUSSIONS: CREATIVE TEACHING FOR YOUNG BEGINNERS (Free session for Violin & Piano teachers)
A must attend sharing sessions for piano & violin teachers on creative teachings for young beginners using pieces from Piano Star and Violin Star books. Violin session will be led by Mabel Wong. Attendees may bring along their violin for hands on experience. Piano session will be led by Emily Wu. Attend these sessions for an opportunity to win a lucky draw prize as below: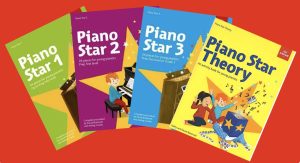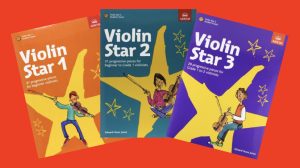 ---
PRESENTERS' PROFILE
Jerison Harper Zhi Yuan, LEE BA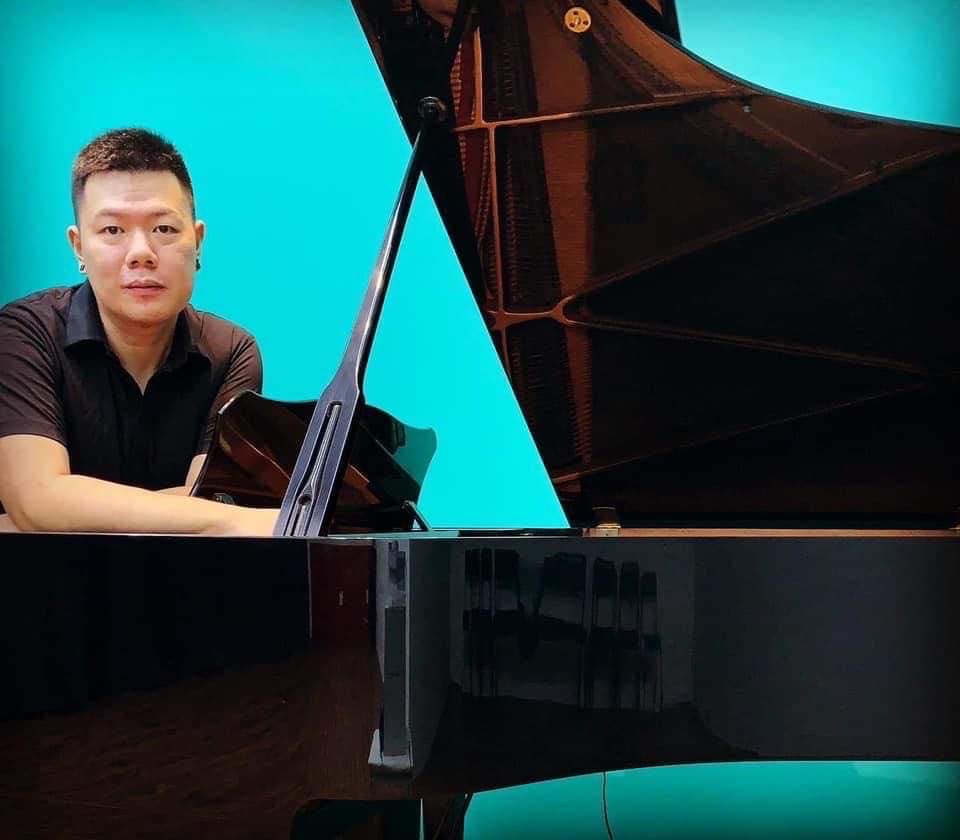 A passionate musician, dancer, pedagogue, Jerison has set his sight on making music accessible to a diverse audience and using music to better one's life. For this life mission, he has chosen Dalcroze Eurhythmics and its approach to facilitate his work.
Jerison received both his Bachelor of Arts and Master of Arts (2016) in Dalcroze pedagogy from Institut Jaques-Dalcroze, Geneva . To further develop his knowledge and skills in working with Dalcroze, he has travelled the world to study with various Dalcroze masters. With his strong foundation in ballet and dance, he continued to study ballet and modern dance while in Geneva. The combination of mastery in both music and dance furnishes him with a unique ability to truly deliver the essence of Dalcroze Eurhythmics.
Since his return from Switzerland in 2015, Jerison has been actively promoting, conducting, and teaching Dalcroze workshops and classes to musicians, dancers and arts educators in Singapore, and has been repeatedly invited to present and teach in many Asian countries. His work has brought him to Taiwan, Hong Kong, Malaysia, Indonesia and Thailand, Vietnam, Europe, America and Australia.
---
Chi Hoe Mak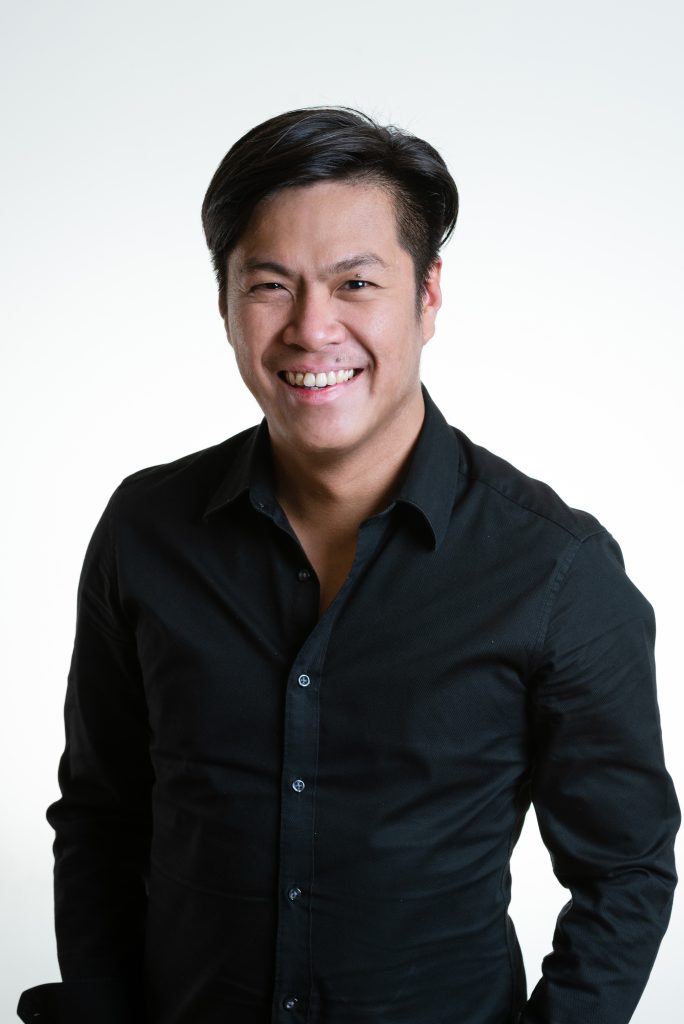 Chi Hoe enjoys a varied career as an award-winning choral conductor, singer, adjudicator and clinician. He is currently Artistic Director of Young Choral Academy, Artistic Director of the Penang Philharmonic Chorus, Principal Artist and Resident Chorus Master of Kuala Lumpur City Opera in Malaysia.
As a choral conductor, Chi Hoe is co-founder of the Malaysian Choral Eisteddfod (MCE) and has won numerous prizes and awards with his choirs. He was the first Asian conductor to win a prestigious fellowship to work with the London Symphony Chorus in 2010 which launched his conducting career in the UK and was Resident Chorus Master at the Royal Birmingham Conservatoire from 2009-2012. He made his UK festival debut in 2011 as Chorus Master for the Lichfield Festival Chorus with the City of Birmingham Symphony Orchestra (CBSO) followed by positions including Chorus Master of the Birmingham Cathedral Festival Chorus, Birmingham City University Chorus, Chorus Mentor for Birmingham Opera Company, Conductor of the Birmingham Junior Conservatoire Chamber Choir and a staff conductor with Canzonetta Children's Choirs in Manchester. He has been on the jury at several international choir competitions and presented as a clinician in Hong Kong, Indonesia, Ireland, Myanmar, Philippines, Russia, Singapore, UK, Vietnam and throughout Malaysia.
A singer of noted versatility and winner of the 2015 Cameronian Arts Award for Best Vocal Performance of the year, Chi Hoe is in demand as a singer in opera, concert, recital and for consort work throughout Malaysia and abroad. He has sung as a soloist with all the major orchestras in Malaysia, including several collaborations with the Malaysian Philharmonic Orchestra. Concert engagements have taken him to China, Indonesia, France, Germany, Singapore, Spain and throughout the UK. He currently sings in several ensembles including Bachfest Malaysia, The Wicked Music People Early Music Group and The Song Weavers, alongside his position as Principal Artist with Kuala Lumpur City Opera.
A graduate of the Royal Birmingham Conservatoire in the UK, Chi Hoe received Master of Music (MMus) degrees in Vocal Performance and Choral Conducting, both with Distinctions and the Advanced Postgraduate Diploma in Professional Performance. He was named one of Birmingham's 'New Generation Artists' in 2008, winning all the major conducting prizes at College including the 2009 and 2010 Michael Beech Conducting Awards and the Principal's Prize for 'outstanding contribution to the musical life at the institution'.
Chi Hoe has been conferred an Honorary Membership (HonRBC) of the Royal Birmingham Conservatoire for his outstanding contribution to his profession and a member of the IFCM Asia-Pacific Choral Council.
www.chihoemak.net
---
Ally Yap
MASTER IN MUSIC THERAPY (UNIVERSITY OF MELBOURNE, AUSTRALIA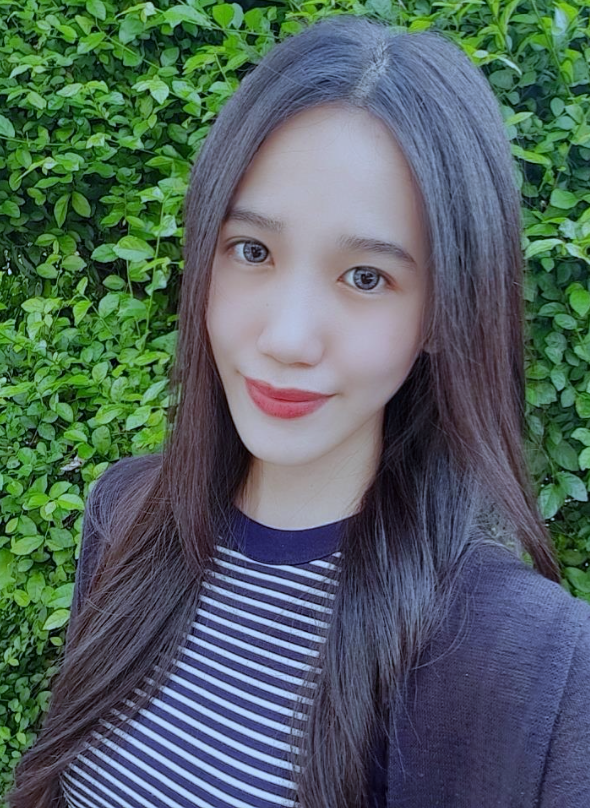 Ms. Ally Yap is a local Malaysian music educator who has been working in music education industry for more than 10 years. Apart from being a music educator, she is also a registered music therapist graduated from the University of Melbourne in Australia, with Master in Music Therapy.
She specialized working with people with multiple disabilities, hospitalized patients, and elderly with dementia and stroke. Currently, she is mainly focusing on children with special needs such as autism, developmental delay, speech delay, ADHD and others.
With years of teaching experience in music academies, it enhanced her with advance skills to educate and support her students/clients with goal-orientated methods. She always believes that "Music for All" and hence, her aim is to provide her services to a wide range of peoples regardless of age, with or without different needs and abilities.
---
Loo Bang Hean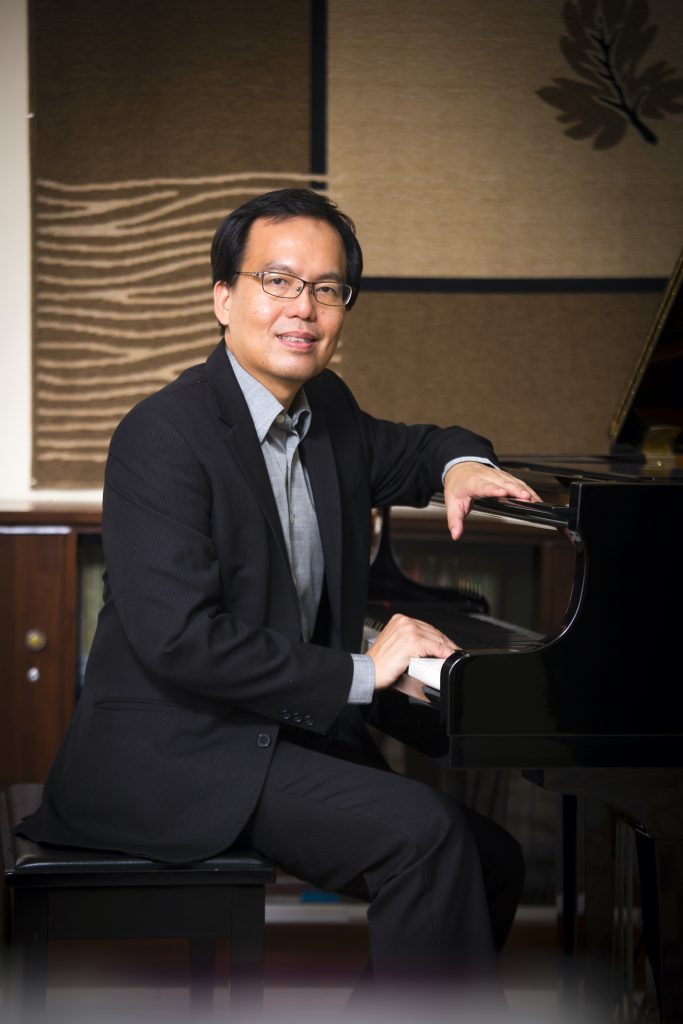 Born in Ipoh, Malaysia, Bang Hean was the winner of the First National Mozart Piano Competition in 1987, and two years later a scholarship from the music examination board, ABRSM enabled him to study at the Royal College of Music (RCM), London.
Bang Hean's early teachers in Malaysia include Serena Chow and Rickie Oui while in England he studied with Yonty Solomon, John Blakely and Dennis Lee. He won numerous prizes at the RCM and upon graduating received awards from the Anthony Saltmarsh Prize and the Countess of Munster Musical Trust to enable him to undergo postgraduate studies with the Hungarian teacher Professor Ilonka Deckers in Milan, Italy.
Since his return to Malaysia Bang Hean has made regular appearances in solo recitals, chamber concerts as well as concerto performances. He has appeared in most major concert venues in Malaysia and has been featured as a soloist with various local orchestras, the Malaysian Philharmonic Orchestra (MPO). An active chamber musician, he collaborates frequently with various instrumentalists and vocalists, and is a frequent guest pianist at the MPO chamber concert series. Bang Hean has performed abroad in countries such as England, Italy, Brunei, Singapore, Indonesia, Hong Kong, Cambodia and Korea.
Bang Hean is a lecturer at the Institute of Music, UCSI University and has frequently been invited to adjudicate, examine, and conduct masterclasses and in various countries. A frequent presenter for ABRSM, he has presented seminars around Southeast Asia, Taiwan, Hong Kong, Macau and China, India and the Middle East. In 2020 ABRSM invited him to record videos of talks on 108 exam pieces (2021-2022) for their webinar series, viewed by teachers all around the world.
---
Mark Gibson
MMus, BMus(Dist), GradDipMus, GradDipFET, FTCL, LTCL, AMusA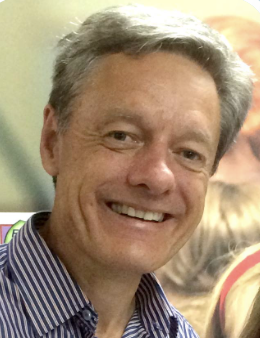 Mark has a reputation as of one of Australia's most outstanding music educators. He fulfils a demanding schedule internationally as an examiner, composer, adjudicator, master teacher, workshop presenter and curriculum writer. His dedication and passion are the driving force behind Encore Music Education and Accent Publishing.
The Queensland Conservatorium of Music, Australia, has produced many outstanding graduates and Mark is privileged to be among them. His principal piano teacher was the renowned pedagogue and pianist Dr Max Olding AM. Other distinguished teachers included Pamela Page, David Bollard and Una Morgan, whose musical pedigree links directly to Clara Schumann. Mark's instrumental studies also included voice and clarinet. In 1981, Mark was awarded a Bachelor of Music degree with distinction in both Piano Performance and Piano Pedagogy. He also received the award for the Most Outstanding Graduate. Postgraduate qualifications include a Graduate Diploma specialising in Piano Pedagogy, a Graduate Diploma in Further Education and Training and a Master of Music.
Mark founded and directed one of Australia's largest and most successful music schools in 1983. He was on the staff of the Queensland University of Technology (QUT) for over 10 years where he passed on his considerable expertise in piano performance, music technology, keyboard harmony, aural training and musicianship studies. He also directed the QUT Keyboard/Piano Ensemble.
Mark's students have achieved great success nationally and internationally. A testament to his skills is that many of Mark's students have developed successful careers in the music profession as producers, composers, choral conductors and piano teachers.
Expertise across a wide range of music genres defines Mark as a musician. Concert engagements include having played under Werner Andreas Albert and as a soloist for Command Performances. As a composer, Mark's works are often heard in piano competitions and are featured in several examination syllabi as well as grade book publications for the AMEB and ANZCA. Mark's keynote speaking engagements include the Summer Conference for the Music Teachers' Association of South Australia and the Annual Conference for the Tasmanian Music Teachers' Association. He has also been a presenter at the Australian Piano Pedagogy Conference on three separate occasions.
Mark's teaching enthusiasm is shared with children from as young as three years through to students studying piano at the highest diploma levels. In 1997 Mark established Encore Music Education and Accent Publishing with Morna Robinson. Their most recent collaboration to produce Kinder Beat won an Australian Music Association award in 2010. It continues to set a new benchmark for early childhood music education.
---
CAROLYN LO MAY YEENG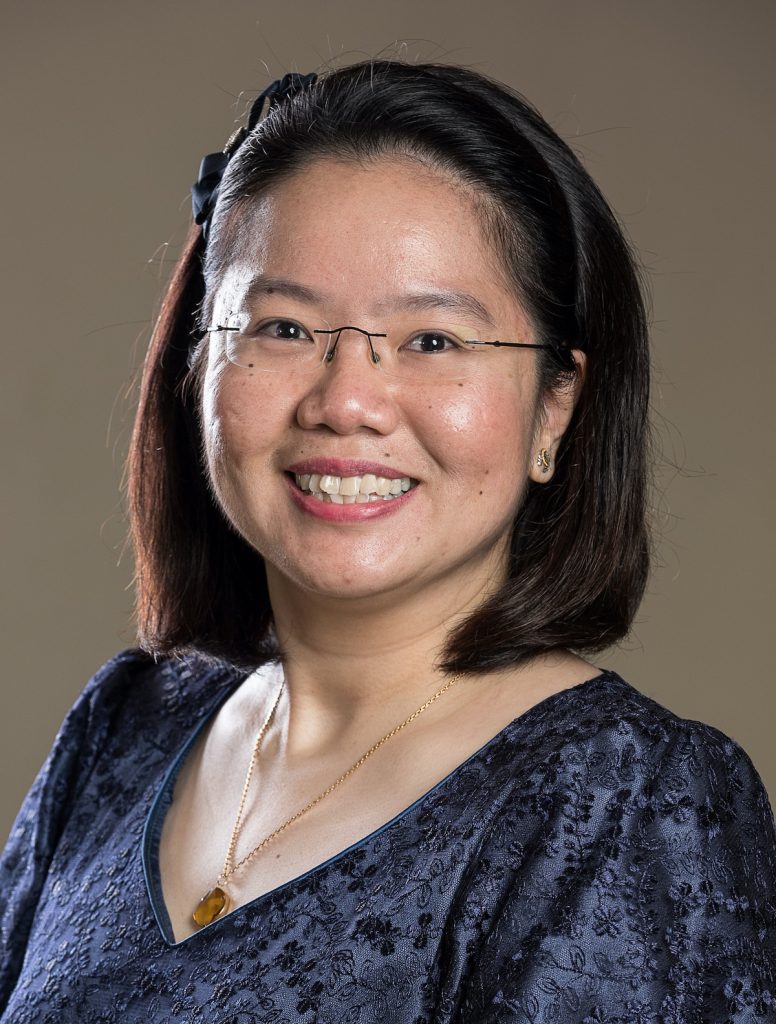 Born in Kuala Lumpur, Carolyn was offered a full graduate assistantship from Miami University, Ohio to pursue a Masters in Piano Performance and successfully graduated in 2011. She also holds the LRSM and FTCL performance diplomas with distinction, as well as a Bachelor of Music degree from the University of Newcastle, Australia. In 2015, she became the first Malaysian to be awarded the FRSM in piano performance with a distinction.
Having won awards and prizes locally and internationally, she has performed both as a soloist and a collaborative pianist in music festivals, recitals and competitions in the USA, Austria, Taiwan, Korea, Macau, Thailand, Singapore and Malaysia. As a soloist, she appeared in the KL Piano Gala for five consecutive years since 2013 and performed the Saint-Saens 4th Piano Concerto with the Penang Philharmonic in the same year. In 2014, she premiered works of two Malaysian composers at the KL Piano Gala Concert and appeared in a duet concert in Kuala Lumpur. She was also featured as a concerto soloist in 2017 with the Selangor Philharmonic Orchestra (SPO) and the Penang Philharmonic Orchestra (PPO) performing Beethoven's 2nd Piano Concerto and Grieg's Piano Concerto respectively. In July 2018, she was invited to perform chamber works at the JB Classical Music Festival. In the same year she organised and performed in "An Enchanted Evening", a piano duo charity concert with her husband, Malaysian pianist Loo Bang Hean in Kuala Lumpur. In 2019 she made her debut solo performance at the Musikverein, Vienna and Carnegie Hall, New York in September and November respectively.
Carolyn has given masterclasses locally and abroad. She is an adjunct lecturer at the Institute of Music, UCSI University and has a private piano studio in Cyberjaya, where she enjoys working with students of a wide range of ages and levels. Over the years, her students have won numerous prizes in piano competitions held locally as well as overseas.
Apart from teaching, she is also a well sought-after adjudicator. She has been invited to be part of the panel of jurors for the UCSI International Competition 2014 & 2016, the Malaysian Youth Music Festival 2016 as well as the 15th Hong Kong (Asia Pacific) Piano Competition 2016. She also adjudicated at the KK Music Festival as well as the Borneo Performing Arts Festival in 2017. Subsequently in 2018, she was also part of the jury panels for the Borneo Performing Arts Festival in Kota Kinabalu as well as the Euroasia Piano Competitions held in various states around Malaysia. In 2019, she was invited again to adjudicate various piano competitions held in this region, including the Hong Kong International Youth Performance Arts Festival (HKYPAF) held in Kuala Lumpur. In that same year she presented at the ABRSM Music Teachers Conference in Kuala Lumpur. From the onset of the pandemic in 2020 she continued teaching and adjudicating online, including the Malaysian Piano Competition and UCSI International Piano Festival & Competition 2020 as well as Euroasia Piano Competition and the finals of HKYPAF in 2021 and 2022.
Apart from music, Carolyn enjoys travelling, baking and cooking.
---
TAY CHER SIANG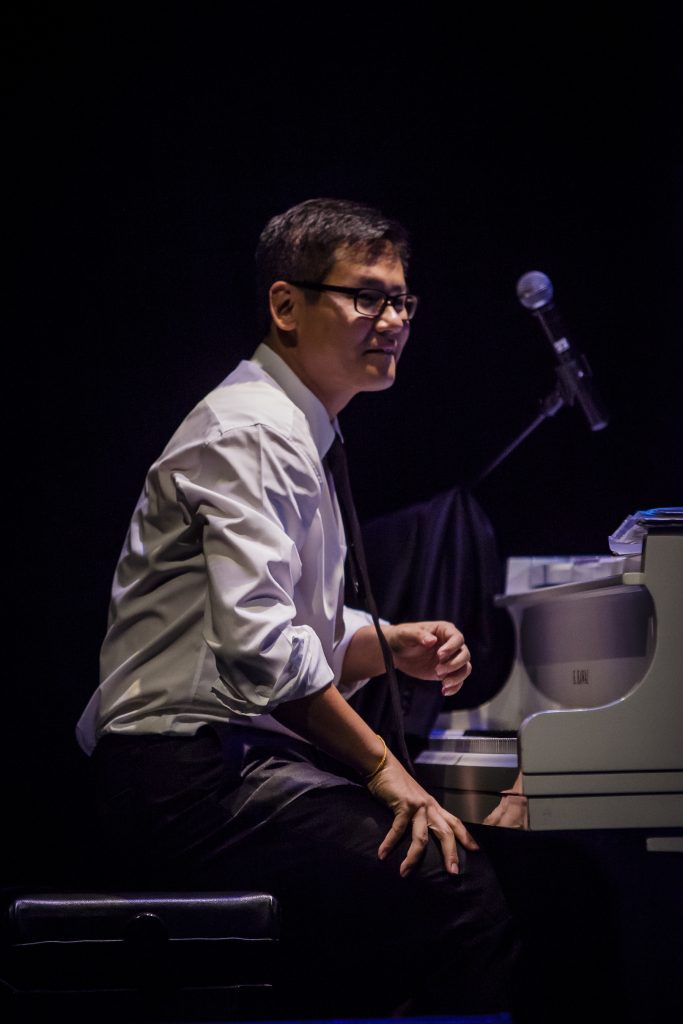 Tay Cher Siang started his piano lessons learning classical music. He took up an interest in Jazz during his teenage years and began to pursue his musical journey as a jazz pianist.
He received his Masters in Jazz Pedagogy under the tutelage of Dr. Miltenberger and Professor Scea.
Tay immerse himself in the education of Jazz in Malaysia and Asia, he taught at UCSI, UM, The Yamaha Music Academy and UPM. He is also teaching at his private studio, and giving master classes, jazz clinics throughout Malaysia and Asia.
As a pianist and composer, Tay has been touring extensively with his band WVC –
Malaysian Jazz Ensemble, and also with a multi nationals band Unit Asia, to China, Taiwan, Macau, Singapore, Thailand, Philippines, Brunei, Indonesia, Vietnam, Japan, Turkey, Egypt, India, Italy, Germany, Spain, and the USA. Total of ten albums were released throughout the Years, with original compositions and arrangements. Tay is also active in producing recordings with various artists and singers in the region. He has produced 30 albums to date.
In 2016, Tay won three Kaki Seni-Cameronian Arts Awards, the most prestigious awards
for Performing Arts in Malaysia, for his compositions and performances. Another nomination came in 2020, for his production of Shakespeare and Jazz concerts of which he bagged the best original composition award. He is invited to give a TedX talk at the prestigious 2018 TedX Petaling Street, and then perform with his band at the said event.
Tay is also the music director and arranger for various notable Singers and musical acts in the Malaysian live music scene.
As a composer and music director, Tay has been involved with movie soundtracks, Musical productions, and Theater works. He and his band played themselves in the Hollywood blockbuster "Crazy Rich Asians".
Tay is currently the Chairman of the organizing committee of the annual Malaysian Jazz Piano Festivals. He also writes a bi-weekly Jazz Column on newspaper China Press and Sinchew Daily,, and he hosts a weekly Jazz radio program on City Plus FM.
---
MABEL WONG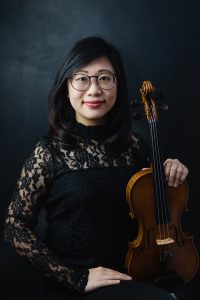 Mabel Wong is a violinist and educator based in Kuala Lumpur, Malaysia. As an active performer, she is a member of the Anjung Trio compromising of violist Dr. Andrew Filmer and pianist, Robin Lee and has also performed with various orchestras and ensembles in Malaysia and Southeast Asia such as Bachfest Malaysia, Ensemble Virama, Selangor Symphony Orchestra, Kamerata Kuala Lumpur and Kuala Lumpur City Opera. She enjoys teaching and believes in building a strong foundation on technique that focuses on relaxation and flexibility. She presented at various workshops including the JB Classical Music Festival in 2018, the ABRSM Music Teacher Conference in 2018 and 2019, and the virtual Malaysian Music Education Conference and SEA Music Academy's Children's Music Festival in 2021.
Mabel graduated with a Bachelor of Music at the University of Otago and a Master of Music Studies at Sydney Conservatorium of Music. She won numerous awards and prizes during her studies, including the Sydney Achievers International Scholarship, Alice Kirscher Prize, the Lilburn Memorial Prize, and the Ida G. White Memorial Prize in Music. Although she majors in violin performance, she also obtained Honours for the Licentiate Certificate in Piano Performance (LGSMD) from Guildhall School of Music and Drama.
Mabel is currently an adjunct violin lecturer at Sunway University and the String Faculty Coordinator at Bentley Music Academy while directing the Discovery Orchestra at the Academy. She is currently co-writing a book about various approaches in teaching violin/viola pedagogy with Dr. Andrew Filmer.
---