Message from Chairman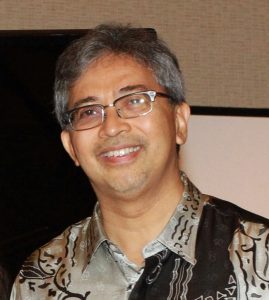 Music, performed with precision yet exuding passion and spontaneity, somehow embraces its audience in a special magic. Music lifts the spirits. Music unites. Music speaks without words. Music transcends colour, creed and culture. And music is a powerful medium to help shape behavior. The pace of scientific research into music making has quickened. New data about music's relationship to brainpower, wellness and other phenomena is changing the way we perceive mankind's oldest art form, and it is having a real-world effect on decisions about educational priorities. Years of research now show that music is closely linked to almost everything that we as a nation say we want for our children and demand from our schools: academic achievement, social and emotional development, civic engagement, and equitable opportunity. Learning music helps develop communication skills, self confidence, self discipline, teamwork, self expression and appreciation of cultural diversity. It also enhances creativity, which is a much needed skill that is necessary in today's workplace. By participating in music performing groups, students can enjoy a sense of community that can carry on through life.
As we continue our mission to promote music appreciation and participation among Malaysian youths, our commitments to uplift the standards of performing arts cannot be realized without the help and support of many individuals and corporate sponsors. When communities come together and work hand in hand to promote and support performing arts, it will help harness and produce a generation of youth with positive characteristics fit to be the future leaders that our country can be proud of. I would like to record my deepest appreciation to the companies and individuals for their continuing support for our programs and we hope that there will be more support coming from those who share the same vision as our foundation. By contributing to this worthwhile initiative, we can all make a significant impact on the cultural and intellectual development of young Malaysians.
Mirzan Mahathir
Chairman of Malaysian Youth Orchestra Foundation