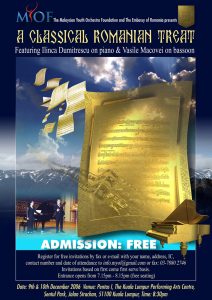 As its re-launch program after several years, and in collaboration with the Romanian Embassy, The Malaysian Youth Orchestra Foundation presented two finest musicians from Romania – pianist Dr. Ilinca Dumitrescu and bassoonist Vasile Macovei which was held on the 9th and 10th of December 2006 at The Kuala Lumpur Performing Arts Centre.
Admission to these concerts were free to the public in line with MYOF's objectives in promoting classical music.
Dr Ilinca and Mr Macovei presented the audiences with specially transcribed pieces for piano and bassoon duet as well as some solo performances. Their repertoire for these two nights of performances were pieces range from Baroque period to 20th Century from composers such as Scarlatti, Vivaldi, Mozart, Chopin, Schumann, Tchaikovsky and Saint-Saens and a few 20th Century Romanian Composers. To many audiences, it was their first exposure to somewhat unusual, musically provoking yet inspiring 20th Century music composed by Romanian composers such as George Enescu, Ion Dumitrescu, Doru Popovici, Petru Stoianov, Vasile Timis & Paul Constantinescu.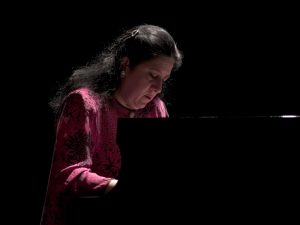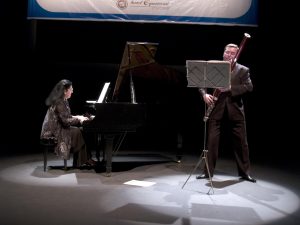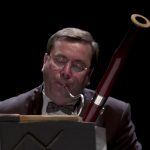 After these two nights of memorable performances by the Romanian musicians, some piano students and teachers had the privileged to attend subsidized master classes conducted by Dr. Ilinca on the 13th of December 2006.