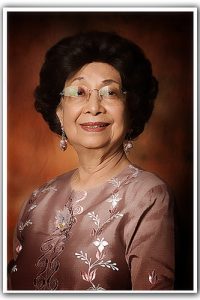 The youth in our country are our most valuable natural resource in nation building. The role of the youth is not only to learn the relevant knowledge particularly the knowledge of science and technology but also the responsibility to be citizens who are all rounded, spiritually, morally and culturally, consistent with the needs of a developed nation. Without a solid sense of morality, spirituality and culture among out youth, our nation building efforts will be obscure and fraught with many problems. As a result, we will lose our competitive edge not only in the international business world but also in all global activities.
Here, I would like to record my appreciation to the Malaysian Youth Orchestra Foundation in their commitment to uplift the standards of our youth and the performing arts in the country by providing a platform to nurture and to hone the musical talents and creativity of our youth, and by exposing our talented youth in the country to various artistic experiences and performing arts. It is my hope that the commitments and efforts by the Foundation will harness and produce a generation of youth with positive characteristics fit to be for the future leaders that the country can be proud of.
I would like to record my appreciation to the founding members and supporters of Malaysian Youth Orchestra Foundation, as well as the sponsors and contributors for their commitment in supporting the Foundation's activities. All these efforts will help provide a better future for Malaysian youths, thus, a better future for our nation.
YABhg Tun Dr. Siti Hasmah Hj. Mohd. Ali
Kuala Lumpur